Apple's Vice President of Platform Architecture offers insight on the new A14 Bionic processor, the importance of machine learning, and how Apple continues to separate itself from its competitors in a new interview.
According to Apple, the A14 Bionic offers a 30% boost for CPU performance, while using a new four-core graphics architecture for a 30% faster graphics boost, compared against the A12 Bionic used in the iPad Air 3. Against the A13, the benchmarks suggest the A14 offers a 19% improvement in CPU performance and 27% for graphics.
In an interview with German magazine Stern, Apple's Vice President of Platform Architecture, Tim Millet, offered some insight into what makes the A14 Bionic processor tick.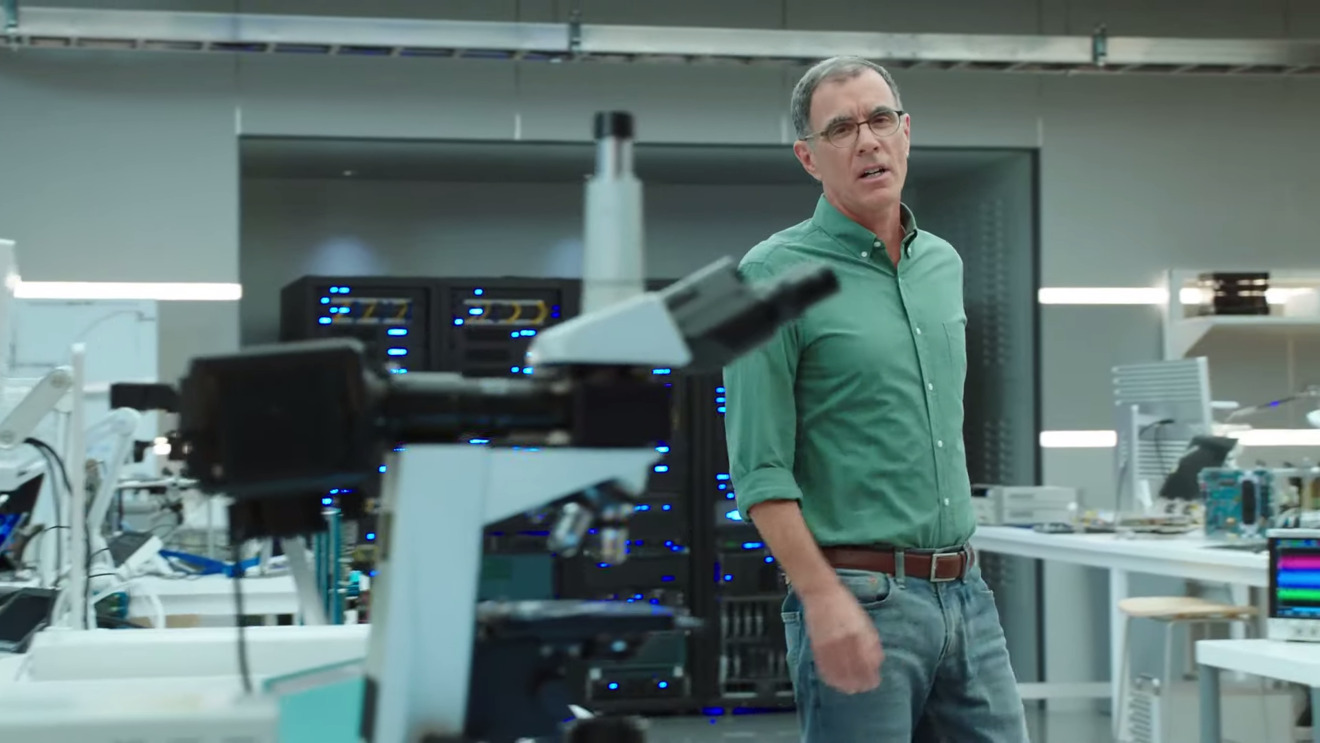 Millet explains that while Apple did not invent machine learning and neural engines — "the foundations for this go back many decades" — they did help to find ways to accelerate the process.
Machine learning requires neural networks to be trained on complex data systems, which, until recently, did not exist. As storage grew larger, machines could take advantage of larger data sets, but the learning process was still relatively slow. However, in the early 2010s, this all began to change.
Fast forward to 2017 when the iPhone X released— the first iPhone that featured Face ID. This process was powered by the A11 chip and was capable of processing 600 billion arithmetic operations per second.
The five-nanometer A14 Bionic chip, which will debut the new iPad Air set to release in October, can calculate over 18 times as many operations — up to 11 trillion per second.
"We are excited about the emergence of machine learning and how it enables a completely new class," Millet told Stern. "It takes my breath away when I see what people can do with the A14
…
Tim Cook was a guest at The Atlantic Festival, where he sat for a virtual interview with Editor-in-Chief, Jeffrey Goldberg. During their conversation Cook talked about everything from climate change, to how Apple is handling the pandemic, both from the perspective of working remotely, as well as what the company is doing to help.
It was at the end of the interview, however, when things shifted to something more personal. Goldberg asked Cook first about whether he had plans to leave (he says he doesn't), and then what impact Apple's $2 trillion market cap had on the company (it sits at just under that as of today's date).
We'll get to Cook's response in a moment, because I think it says a lot about Apple and what has long drawn its most loyal fans to the company. That's an important thing right now as the company has faced criticism over a range of practices, mostly related to the App Store. 
I think it's important to stop sometimes and remember what it is that your company thinks is most important. According to Cook, the fact that Apple is the most valuable company on earth (per its stock price), isn't the most important thing at all:
"It is not a fixation of ours… It's not why we do what we do. From our point of view, what we want to do is make the world's best products that enrich people's lives."
That probably sounds familiar if you pay attention to Apple. You can even almost hear Tim Cook saying those words on stage at an Apple product launch event. 
I think there are plenty of good reasons to criticize Apple when it doesn't live up to that standard, and I have. I pointed out that Apple's App Store position has, at times,
…
Apple CEO Tim Cook was granted 333,987 restricted stock units by Apple recently, worth approximately $38 million based on the current Apple stock price.
Those units, which vest annually starting in 2023, are intended to keep Cook with Apple until at least 2025.
Cook could earn an additional 333,987 shares in Apple stock — which could vest at 200% of their value — depending on Apple's performance across that period.
In total, based on current Apple stock value, Cook has over $110 million in Apple stock.
Visit Business Insider's homepage for more stories.
Apple CEO and billionaire Tim Cook was just granted tens of millions of dollars worth of Apple stock as an incentive to stay on with the company through 2025.
According to a Securities and Exchange Commission filing published this week, Cook received 333,987 restricted stock units in Apple — shares in the company that will vest across three years, starting in 2023. At the current market value, the shares would be worth nearly $40 million. 
Apple's board of directors characterized the stock grant as a "recognition of his outstanding leadership" in a statement, but the role of granting restricted stock units to employees is retention — if Cook were to leave Apple before those shares vest, he wouldn't receive them.
—Stephen Nellis (@StephenNellis) September 29, 2020
In addition to the retention-based stock grant, Apple's board of directors also issued a performance-based grant: Should he meet certain goals tied to his performance as CEO, Cook would receive another 333,987 stock units — and they could vest at up to 200% of their value. 
In total, should Cook stay with Apple through the end of 2025 and meet his performance targets, he could receive approximately $115 million in stock based on current market value. And given Apple's stock history,
…