Public safety solution enhances collaboration between patrol officers and dispatchers
Tyler Technologies, Inc. (NYSE: TYL) today announced the Long Beach Harbor Patrol Officers and Dispatchers in California have successfully gone live with Tyler's New World Enterprise CAD™ and New World ShieldForce® solutions, along with New World Enterprise Records™, mobile messaging, and mobile field reporting.
The implementation of Tyler's solutions replaces the agency's previous tracking system used to manage dispatch activity.
"We recognized the need to implement a true computer-aided dispatch solution to better manage dispatch activity, streamline communication across the agency, and enhance our reporting processes," said Jeremy Vetterlein, technical security project manager of Long Beach. "Tyler's solution is already improving critical communication between our patrol officers and dispatch staff. The solution allows us to precisely locate and quickly respond to issues in the field, helping to ensure safety in our community."
In addition to the CAD solution, the Long Beach Harbor Patrol Officers and Dispatchers will also leverage Tyler's latest solution for public safety, New World Enterprise Records.
Following a completely virtual go-live, the Port of Long Beach is now using a true comprehensive CAD solution. A few notable features and benefits include:
Increased mobility for Harbor Patrol officers in the field to respond quickly to dispatch activity, initiate calls, and capture field investigation reports

GIS-based address points which allow for precise location details to be shared instantly

Ability to move most Harbor Patrol daily log documentation from a paper-based to an electronic format to improve accuracy

Enhanced reporting capabilities for all staff
"We're pleased to bring the Port of Long Beach live with our comprehensive public safety solution, including CAD and enterprise records," said Bryan Proctor, president of Tyler's Public Safety Division. "Not only will our CAD solution and reporting capabilities increase efficiency for
…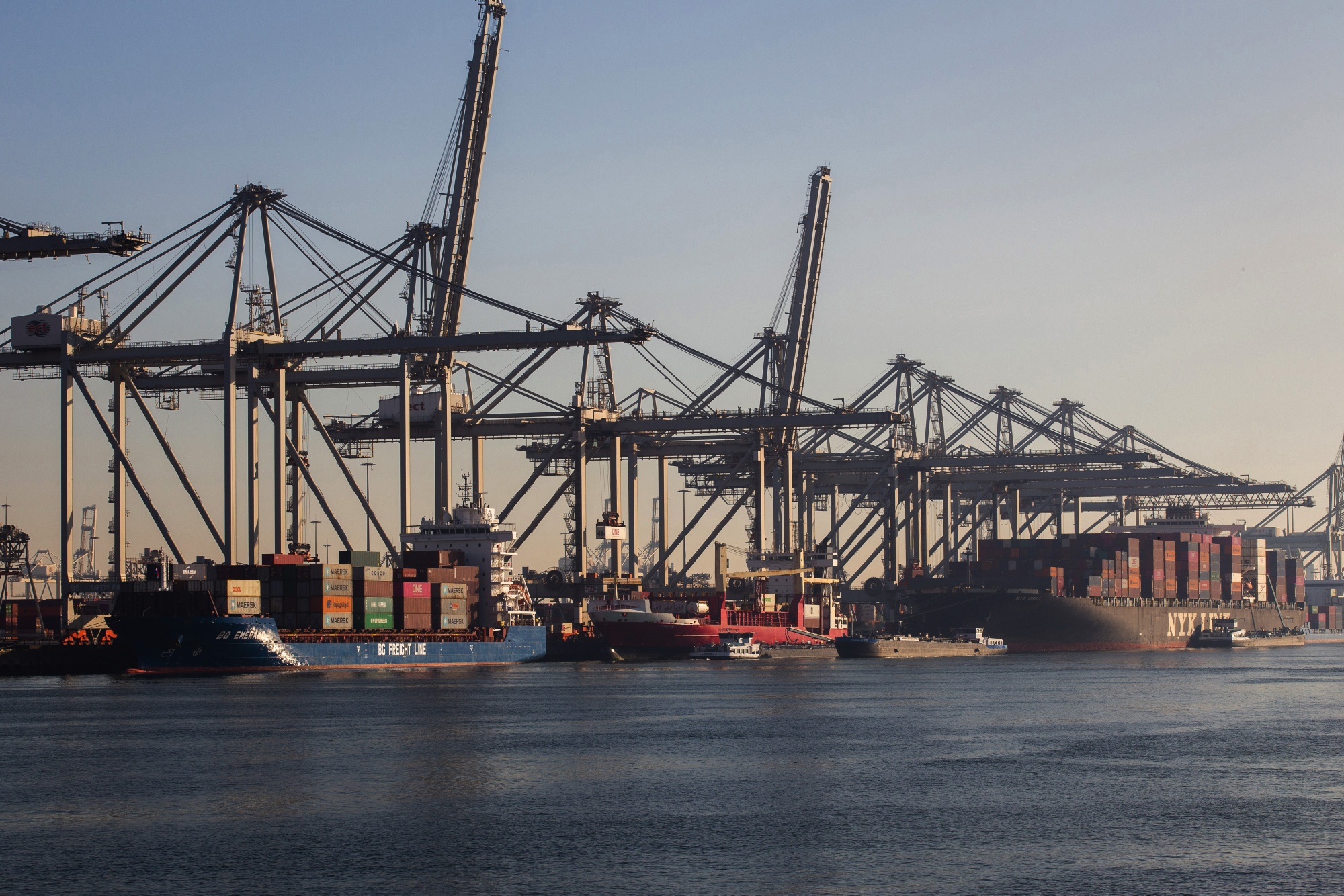 The Port of Rotterdam is testing technology to manage and trade renewable energy consumption, finding the effort has already made a significant cost savings.
S&P Global Platts and BlockLab used artificial intelligence and blockchain technology to manage the microgrid, known as Distro. Energy users costs were lowered by 11% and renewable energy producers saw a 14% improvement in revenues by using the technology.
The system is located in the Port of Rotterdam's Innovation Dock, which started in July. The project uses an artificial intelligence trading agent, that trades renewable energy from solar and battery storage to manage the power consumption for its users.
Using a 48 hour forward market place, the system allows users to operate machinery when locally produced power is cheapest, something not currently available on a fixed tariff system.
"The key thing about the energy transition is all of the things being built are already connected devices," said James Rilett, head of innovation at S&P Global Platts. "So we see there is huge potential for this because renewable energy production is already networked."
Should the pilot reach a commercial scale the microgrid could deliver as much as 30 million tons of carbon emissions cuts at the Port of Rotterdam, according to S&P Global Platts.
"One day there could be scope for bringing households in and allowing anyone to be an energy trader," Rilett said. "AI is coming where there isn't a market trader."