The digital transformation underway across all sectors of the economy means that demand for technology professionals is soaring.
Even before the pandemic, it was clear that demand for technology skills and leadership was on the march. A study conducted by Faethm in association with the Australian Computer Society (ACS) reveals that although automation and AI are going to transform all industry sectors and displace some workers, over the coming 15 years as many as 5.6 million new jobs could be added to the Australian economy – a quarter of them in technology-related roles.
The annual Digital Pulse report – prepared by Deloitte for the ACS – suggests that the nation's technology workforce will grow by just over 3 per cent for the next five years, and reach a million people by 2027. It's an encouraging trajectory but an organisation like Iress, a fintech which is founded on solving complex problems with technology, needs capable, intelligent people who like solving complex problems now. It needs people who are skilled at collaborating with colleagues both face to face and online, and schooled in agile approaches to problem-solving. And it needs leaders to help them do that.
The challenge for organisations as they navigate their skills requirements is to pay careful attention to different career trajectories. Is an individual best placed as an expert or leader? Where does their passion lie? What are their aspirations and how can they be nurtured?
A resilient, next-generation workforce emerges by balancing the skills equation carefully – nurturing leaders and investing in the skills of experts.
Iress chief technology officer Andrew Todd says: "In my experience, career progression has often been a path of becoming a technical specialist in the role – whatever the technical speciality might be – then you become a team leader, a
…
Under an elevated rail line in Miami, a new park will open this fall with a 10-mile path dedicated to walking and biking. It's an infrastructure improvement for Miami cyclists, but it's also part of a larger, interstate network of trails that will eventually make it possible to ride from Florida to Maine with little interaction with cars. And even that enormous project is itself just a small part of an even bigger dream: a network of protected bike lanes connecting cities across the country, making it possible to bike from city to city—and ocean to ocean—safely.
Called the Underline, the park in Miami will link into the East Coast Greenway project and is an example of the kind of trail that could form car-free connections across the entire country. "The projects are out there," says Dennis Markatos-Soriano, East Coast Greenway Alliance executive director. "They just need the funding to complete design and construction."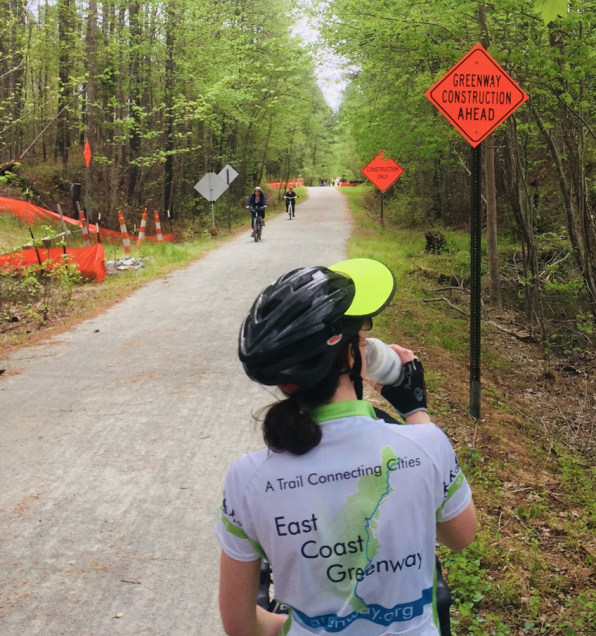 The group is now advocating for a greenway stimulus as a way to create a full national network of connected bike and pedestrian paths while simultaneously helping the economy recover from the pandemic. Ten billion dollars invested in greenways, Markatos-Soriano says, could support 170,000 jobs across the country. It could also generate another $100 billion in health and environmental benefits.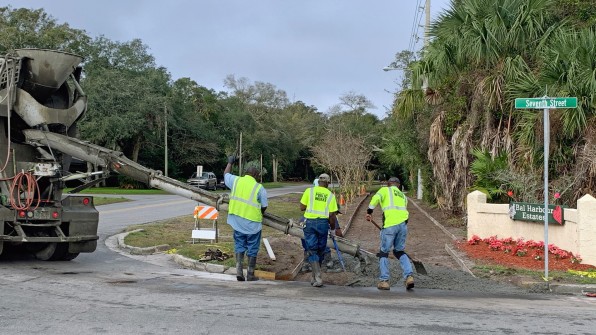 "Economists agree that we need fiscal stimulus, and the consensus is building that a big focus should be supporting jobs through infrastructure investments," he says. "But building more highways will just make fires, hurricanes, and flooding worse by further destabilizing the climate. Greenway construction supports 50% more jobs than highway construction, and it's building the transportation systems that people want and need right now."
Other ambitious greenway projects are underway, including the Great American
…