Prior to releasing ECG functionality in the Apple Watch Series 4, Apple needed FDA approval for the feature, but the same isn't true of Blood Oxygen monitoring in the Apple Watch Series 6 because Apple doesn't see it as a medical feature.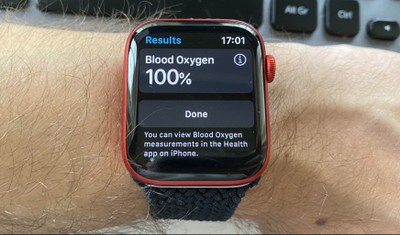 As outlined by The Verge, pulse oximeters like the blood oxygen tracking feature in the Apple Watch are considered Class II Medical devices and documentation is generally required, but there's a way around that. If a pulse oximeter is marketed as being for general wellness or fun rather than for a medical purpose, FDA documentation is not required.
That's the reason why the blood oxygen tracking feature is not being marketed by Apple as a medical feature, and an Apple Support document clearly states that measurements taken using blood oxygen tracking are "not intended for medical use" and are designed for "general fitness and wellness purposes."
The ‌Apple Watch Series 6‌ Blood Oxygen app provides no insight into blood oxygen readings, nor does it send alerts when a lower than normal blood oxygen level is detected, because that would be a medical feature.
Apple is prohibited from using the blood oxygen tracking feature from impacting the medical care that someone receives, which is a deviation from how the ECG functionality works. ECG readings from the watch are used to alert users of an abnormal heart rhythm (atrial fibrillation) and thus required greater oversight. Apple was required to provide the FDA with data proving that the feature can detect atrial fibrillation, which could be examined by experts.
Avoiding regulatory approval in the United States and in other countries permitted Apple to launch the blood oxygen feature in more than 100 countries. ECG availability is still limited because it requires medical approval in each country it launches in.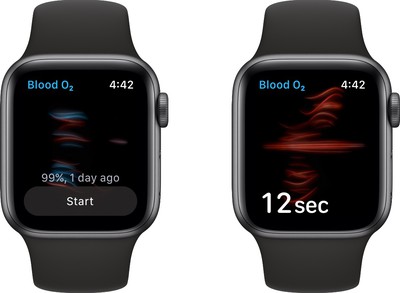 Michael
…