Isn't 2020 bad enough already? Now someone has to go and sucker-punch actor Rick Moranis on a New York street? The New York Police Department confirmed to CBS New York that the Ghostbusters actor, who's 67, was randomly attacked by a stranger Thursday morning on the city's Upper West Side. 
Surveillance cameras show a man walk up and with no provocation and punch Moranis in the head, knocking him down. The actor went to the hospital with pain in his head, back and hip, CNET sister site CBS reported, but his management team later said Moranis is "fine, but grateful for everyone's thoughts and well wishes."
Moranis may be fine, but people are furious on his behalf. Even Captain America — aka, actor Chris Evans — was outraged. "My blood is boiling," Evans wrote in a tweet. "Find this man. You don't touch Rick Moranis."
Ryan Reynolds, who recently coaxed Moranis into appearing in a Mint Mobile commercial, also spoke out.
"Should have known not to subject Rick to the year 2020," Reynolds wrote. "Glad to hear he's OK."
It wasn't just the famous who were outraged.
"Lemme find out who hit him," wrote one Twitter user. "That's my favorite childhood actor. The man made Ghostbusters. Honey I Shrunk the Kids!" Wrote another, "You come for Rick Moranis you come for all of us."
…
Social media was set ablaze on Friday following reports of an attack on Rick Moranis.
The beloved actor was punched while walking on the Upper West Side in Manhattan on Thursday. Multiple New York news outlets released video footage of an unidentified man hitting the 67-year-old Ghostbusters star in the head before knocking Moranis down to the ground. Moranis did suffer minor injuries to his head, back and hip from the attack, however, New York Police Department confirmed he was well enough to take himself to a nearby hospital and later went to a police station to report what happened.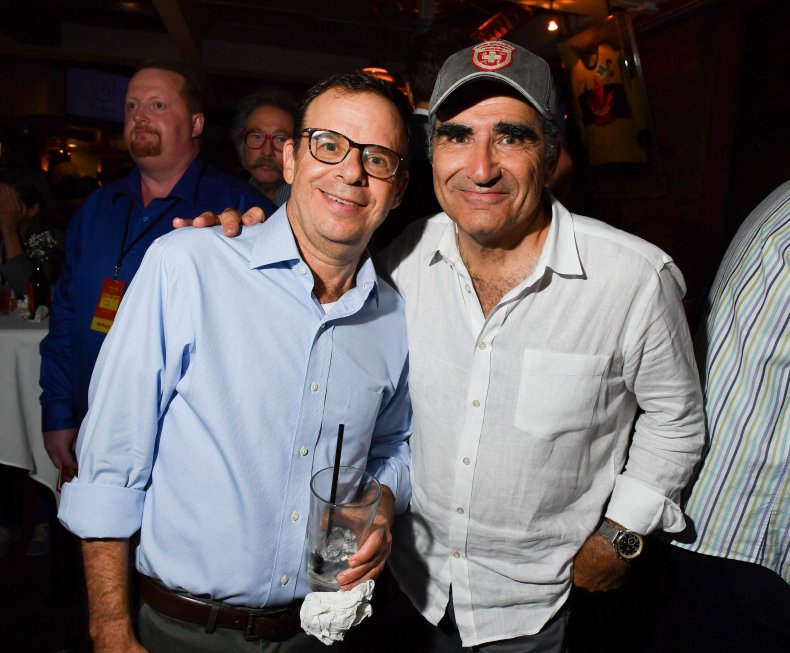 Once news of the incident emerged on Friday, fans of Moranis took to Twitter to advocate for his safety, suggesting that the Honey I Shrunk the Kids actor was a national treasure that must be protected at all costs.
"I know a lot is happening, but we must come together to protect Rick Moranis," one person wrote.
"Rick Moranis task force assemble," tweeted another.
Meanwhile, hundreds of others offered up violent warnings to the unidentified offender, including some people who threatened to take matters into their own hands if they came across the man who hurt Moranis before the police did.
"If you are the lowlife scumbag who sucker punched Rick Moranis, you better turn yourself in to the
…