A fake 'Meghan Markle for President' website may be a voter suppression tactic as it offers voting advice that could lead supporters to spoil ballots.
The Duchess of Sussex urged Americans to vote in the November 3 poll in a series of passionate video messages this summer leading betting companies to offer odds on a run in 2024.
However, a website has now appeared, meghanforpresident.com, claiming she is standing for the highest office in America this year under the slogan: "Together, we will lead. Vote Meghan Markle for President."
At first glance, the page appears professionally put together with real quotes from Meghan's past public speeches and photos from official events.
It asks supporters to "write in" their vote for Meghan, even though her name does not appear on the ballot.
The addition appears to suggest the person behind the website may want to stop her fans from voting for their actual preferred of the officially named candidates.
A Sussex source told Newsweek: "It's obviously nothing to do with us. I have no idea about the motives of whoever has done it, whether its malicious or a joke.
"There's fake websites that crop up all the time, whether it's posing as a charity or posing as a product that they're endorsing.
"It's not often that we get them in politics but fake websites do appear quite a bit."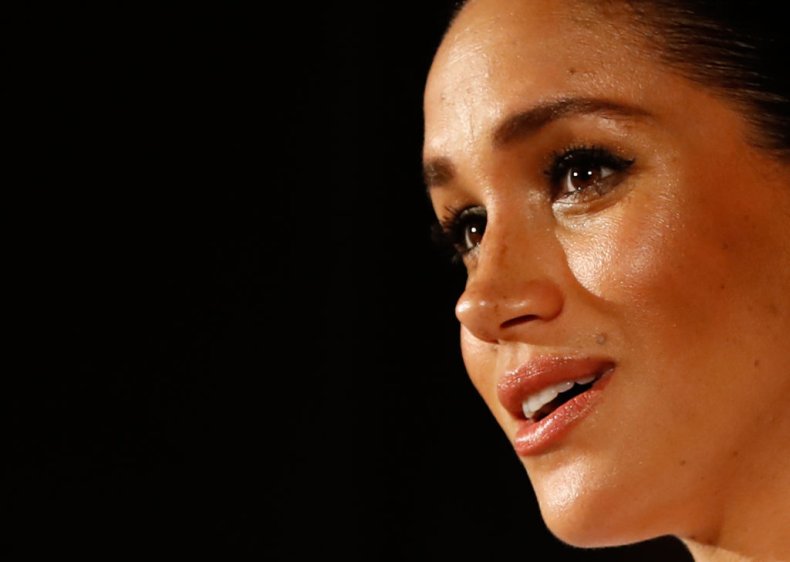 Under the title "How To Cast Your Vote For A Write-In Candidate," the website instructs supporters on how to ignore candidates who have declared their run and
…