Erin Molan has slammed 'scum of the earth' internet trolls while Anthony Seibold has told 60 Minutes a person with some 'very high-profile friends' was responsible for a recent online smear campaign against him.
The Channel 9 presenter and ex-Brisbane Broncos coach will both share their stories of the toll cyber-bullying has taken on them in a segment to be aired on Sunday night.
"It just really hurts you, you go to some pretty dark places," Molan, who is a popular target of online trolls, told Channel 9's 60 Minutes .
"… You're not big, you're not tough, you're scum of the earth."
MORE:  NSW hopeful Reagan Campbell-Gillard admits doubt over Origin series
"… Every single Australian should be terrified about what is going on online at the moment."
The anti-social media. SUNDAY on #60Mins, how trolls are encouraged to run rampant by the tech giants making money from mayhem. Is there any way victims can fight back against the cowards of the keyboard? pic.twitter.com/BRVzpPLFQl

— 60 Minutes Australia (@60Mins) October 7, 2020
Seibold was at the victim of vicious online rumours in August.
The unfounded claims that went viral on social media led the 46-year-old to remain in Sydney following the Broncos' Round 13 loss to the Rabbitohs to attend to what was described at the time as a family emergency.
It proved to be Seibold's final game in charge of the Broncos, with the 2018 Dally M Coach of the Year leaving the club by mutual agreement with three years remaining on his contract.
"My situation went viral on social media, defamatory comments, my reputation was ruined," Seibold told 60 Minutes. 
"It's been pretty tough, particularly the last couple of months. In some ways it's like the wild west out there. My situation went viral with defamatory
…
Apple's Vice President of Platform Architecture offers insight on the new A14 Bionic processor, the importance of machine learning, and how Apple continues to separate itself from its competitors in a new interview.
According to Apple, the A14 Bionic offers a 30% boost for CPU performance, while using a new four-core graphics architecture for a 30% faster graphics boost, compared against the A12 Bionic used in the iPad Air 3. Against the A13, the benchmarks suggest the A14 offers a 19% improvement in CPU performance and 27% for graphics.
In an interview with German magazine Stern, Apple's Vice President of Platform Architecture, Tim Millet, offered some insight into what makes the A14 Bionic processor tick.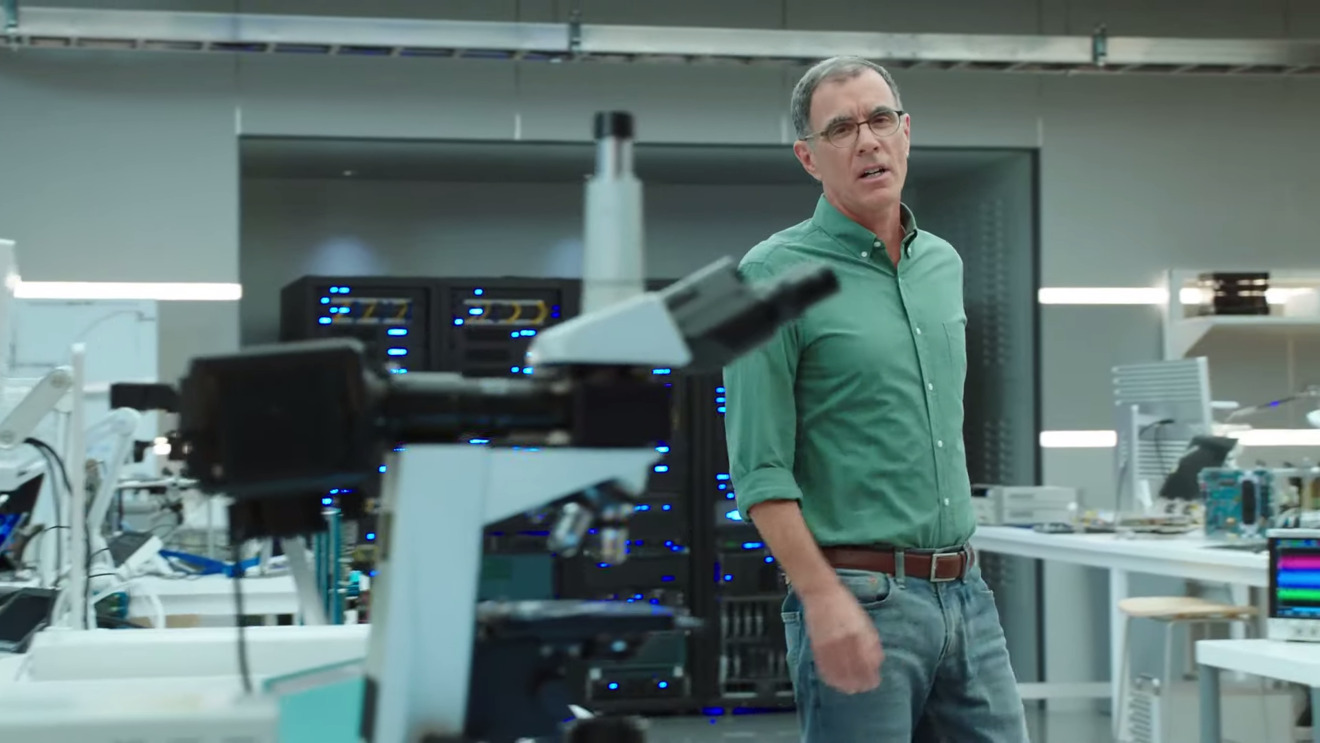 Millet explains that while Apple did not invent machine learning and neural engines — "the foundations for this go back many decades" — they did help to find ways to accelerate the process.
Machine learning requires neural networks to be trained on complex data systems, which, until recently, did not exist. As storage grew larger, machines could take advantage of larger data sets, but the learning process was still relatively slow. However, in the early 2010s, this all began to change.
Fast forward to 2017 when the iPhone X released— the first iPhone that featured Face ID. This process was powered by the A11 chip and was capable of processing 600 billion arithmetic operations per second.
The five-nanometer A14 Bionic chip, which will debut the new iPad Air set to release in October, can calculate over 18 times as many operations — up to 11 trillion per second.
"We are excited about the emergence of machine learning and how it enables a completely new class," Millet told Stern. "It takes my breath away when I see what people can do with the A14
…
LOS ANGELES, Oct. 5, 2020 /PRNewswire/ — On September 29th, Africans In Sports (AIS) launched season three of its interview show which features African athletes. The new AIS season is 10 episodes long and will be available to stream for free online on Facebook and YouTube, as well as to watch on PlayersTV, a new sports lifestyle network.
The athletes featured in season three of AIS include Ike Diogu, Denzel Bentley, Seye Ogunlewe, Luther Clay, Izu Ugonoh, Toks Pedro, Ngozi Onwumere, Francis Okoro, and Danny Uchechi. The season's first episode features an interview with Seyi Olofinjana.
Coinciding with the launch of the new season, Africans In Sports has also launched a new website to offer expanded news coverage and features on African sports and lifestyle. AIS is looking for passionate sports fans interested in contributing original articles about African sports, news, and culture to the website. If interested in contributing, please visit the website here for more information.
"When we were growing up, we knew about Rashidi Yekini, Jay-Jay Okocha, Didier Drogba, Samuel Eto'o, and the list goes on. But to us, they were like gods. I started AIS because I wanted to humanize the athletes we look up to. This show is for the 10-year-old kids kicking a soccer ball made of plastic bags and twine through a goal that's just two rocks spread apart and cutting their big toes open on the game-winner, or the die-hard fan who wants to feel closer to his or her sports hero," said Charles Asuen, CEO of AIS. "And now, with our new website, we're thrilled to extend to other sports fans and members of our community the opportunity to create compelling written content that showcases African
…