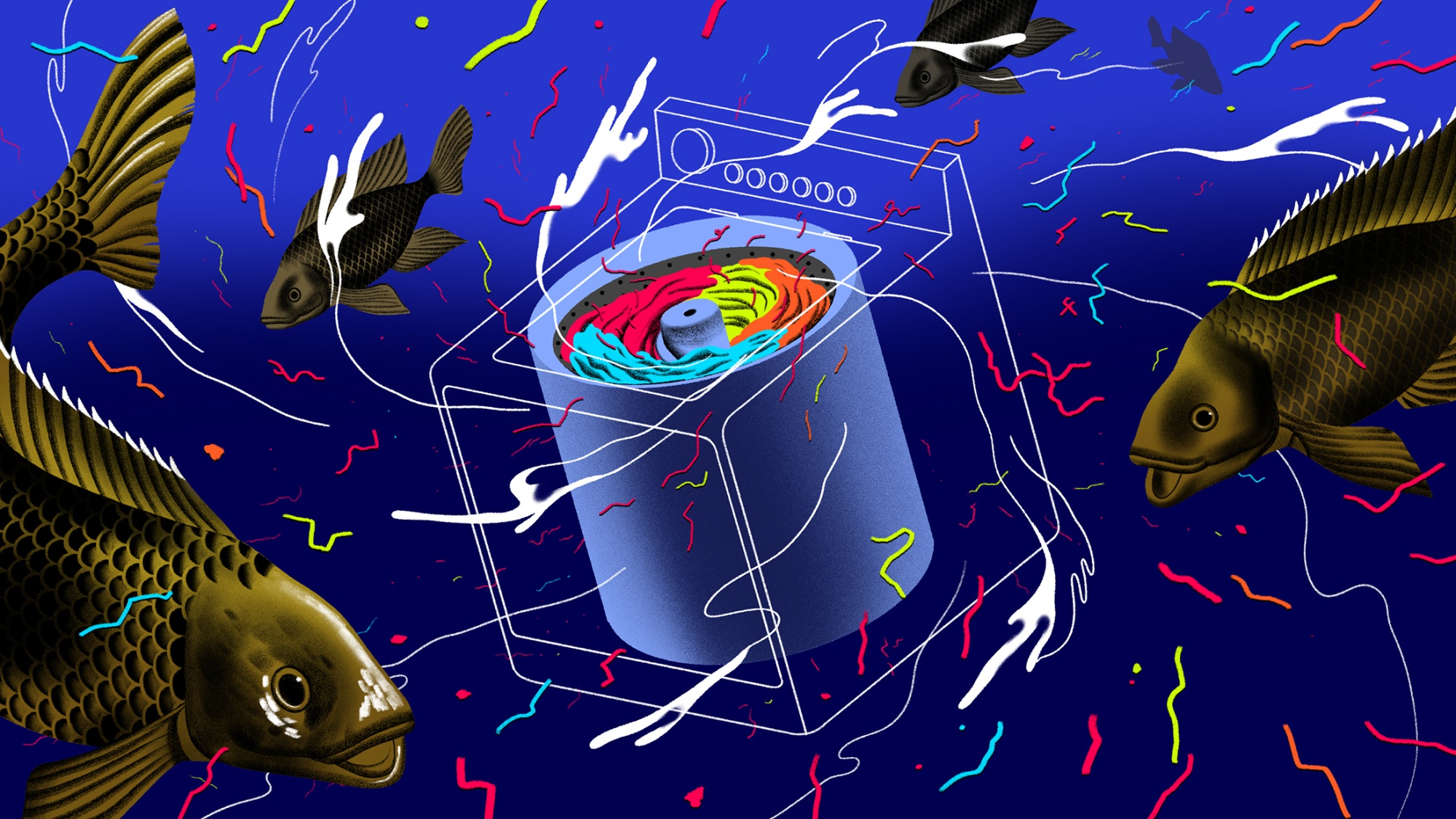 Mojca Zupan was a corporate lawyer doing just fine—"comfort-zone-fine," as she puts it—in 2016, when a museum exhibit changed her life.
The Plastic Garbage Project depicts the "the origins, life cycle, sense, and senselessness of plastic products." "I saw these big microscopic pictures of microfibers," Zupan says of the tiny grains of plastic that slough off synthetic textiles and seep into bodies of water. "It's ridiculous. Washing machines pollute so heavily."
Explore dynamic updates of the earth's key data points
She did some research. Technically, a solution for catching microfibers existed. But awareness of the issue was low. "I didn't get the feeling that something would be done about it in the near future," Zupan says. "I became determined to change the washing machine industry." Within a year, Zupan had started PlanetCare and begun selling the company's first product, a filter that attaches to household washing machines and catches those tiny, polluting microfibers before they reach the world's oceans. 
A washing machine generates microfiber waste in the course of doing its job. By soaking, churning, and scrubbing a garment, it inevitably dislodges woven fiber particles into the laundry wastewater. 
Roughly the size of a Nalgene bottle, the PlanetCare filter sticks onto the side of the machine and has nozzles on either side connecting to the water hose and to the drain. The filter itself is a three-dimensional mesh sieve designed to catch fibers as small as 0.1 millimeters, or 90% of the microparticles that would typically flow back into the water supply. A starter pack with seven filter cartridges costs $112; people can also join as "members" for $12 a month. PlanetCare is based in Ljubljana, Slovenia, Zupan's home, and while most of its customers are in Europe, it does ship to
…