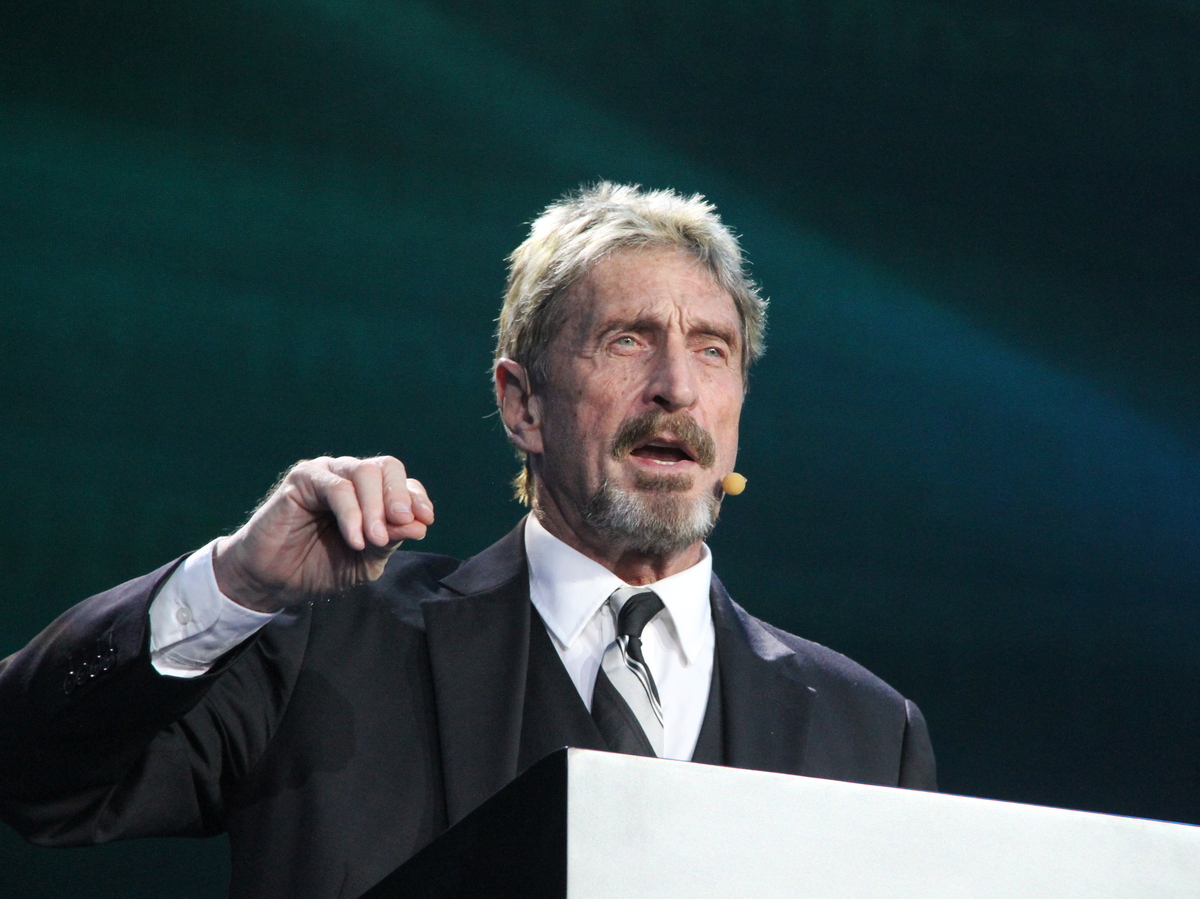 Visual China Group via Getty Images
Computer antivirus pioneer John McAfee tweeted last year that he hadn't filed a tax return in eight years.
It was OK, he explained. He was "done making money." His "net income is negative."
"Taxation is illegal," he said.
Now McAfee has been arrested in Spain on tax evasion charges. The U.S. Justice Department has accused him of failing to file tax returns from 2014 to 2018 despite making millions, according to an indictment unsealed on Monday.
He allegedly made money from "promoting crypto-currencies, consulting work, speaking engagements and selling the rights to his life story for a documentary." His extradition to the U.S. is pending, according to the Justice Department.
Prosecutors said he evaded taxes by directing his income to be paid into bank accounts and cryptocurrency exchange accounts set up in others' names, according to the indictment. He also allegedly concealed assets, including real property, a vehicle and a yacht, by putting them in other people's names.
I have not filed a tax return for 8 years. Why? 1: taxation is illegal. 2: I paid tens of millions already and received Jack Shit in services. 3. I'm done making money. I live off of cash from McAfee Inc. My net income is negative. But i am a prime target for the IRS. Here I am.

— John McAfee (@officialmcafee) January 3, 2019
He could face up to 30 years in prison and $1.75
…