If you want an example of how computer programming is everywhere in our lives, you don't have to go any further than your pizza order. As part of its enormous rebrand several years ago, Dominos completely rebuilt how they sell you a pie to focus on the technology. The idea was to make ordering a pizza so simple you can do it with literally anything, be it an emoji, an app that loads a clock and your favorite order, or telling a voice assistant to get your pizza. They've even incorporated "if this then that" (IFTTT) tech to let you customize your pizza ordering experience right down to the lighting and music.
The Complete Computer Programmer Super Bundle, currently 98% off, will open the door to a new career, or sharpen your skills to advance in your current one, whether you want to pen-test networks or build a better pizza delivery system.
The Basics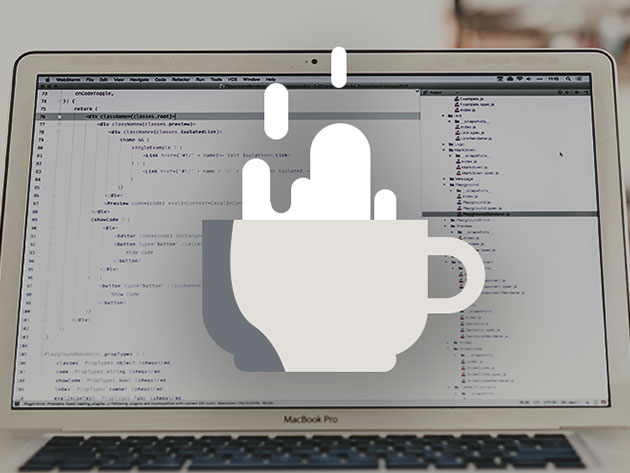 Completely new to computer programming? Start with Learn Linux Command Line From Scratch. The command-line interface (CLI) takes a little getting used to if you've never used it before, so this course has you learn by doing, using different common commands in the interface, chaining commands together, and why the CLI is so popular among coders.
From there, JavaScript for Beginners: The Complete Guide and Complete Step-By-Step Java For Testers will introduce you to JavaScript, one of the most commonly used programming languages, especially for the front end of websites. Finish it off by exploring how APIs work with Mastering Alexa, building several voice-powered skills for the assistant.
Python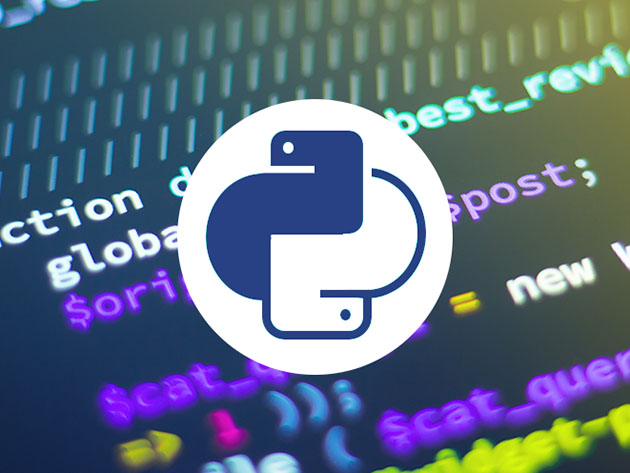 Python is one of the most popular coding languages in the world. It's highly flexible and able to build all sorts of projects, from website back-ends to advanced mathematical software. Python Programming: Complete Python Language Tutorial introduces
…
The IT industry is experiencing a gradual shift from on-premise data centers to flexible cloud solutions offering similar levels of networking, storage, and computing capabilities. In fact, cloud providers like Google Cloud are ideal for SMBs and startups thanks to the low initial investment. Meanwhile, data centers can be much more expensive when you take into account the costs for equipment and IT staff. You're more likely to find data centers in midsize to enterprise-level companies, and even then, they use a hybridized approach with both cloud and on-premise resources.
Suffice to say, cloud computing is the new norm. If you're an IT professional looking to sharpen your skill set, a cloud certification in a popular platform such as Google Cloud is a necessary addition to your arsenal. This Google Cloud Certifications Practice Tests + Courses Bundle contains all of the knowledge you need to prepare for the GCP certification exams, and you can get all seven courses today for just $29.99.
The content in the Google Cloud Certifications Practice Tests + Courses Bundle is taught by industry experts and course designers who cover everything from managing network architectures to designing secure, robust, and dynamic solutions on the Google Cloud Platform. If you're new to the cloud, we recommend taking the Google Cloud Certified Associate Cloud Engineer course first. This course will get you acquainted with the Google Cloud Platform so that you can build practical experience while studying for the certification exam.
But let's say you have over three years of cloud experience and you're looking to specialize in a particular area. In that case, you might want to study for one of the Certified Professional exams instead. This bundle also includes courses for the Cloud Architect, Cloud Developer, Cloud Network Engineer, Cloud Security Engineer, and Data Engineer certifications,
…
Calling all artists, budding and otherwise: There's a software deal going on right now that's not to be missed. For a limited time, the Humble Creative Superhero Bundle can be yours for $30. Combined value of everything that's included: $1,957.
This definitely sounds like a too-good-to-be-true, what's-the-catch kind of thing, but it's actually vintage Humble. The company has been crafting deals like this one for the past 10 years — and has raised a whopping $186 million for charity along the way.
It works like this: When you buy one of their bundles, a portion of the money goes to selected charities. And you get to decide what portion: Using sliders near the bottom of the page, you can divvy up the proceeds — in this case between Corel, Humble and the two charities, Room to Read and The V Foundation for Cancer Research.
So, for example, you could give 10% to Corel, 10% to Humble and everything else to those two organizations.
Meanwhile, the bundle itself has three tiers available, though the only option that makes sense is paying $30 (or more, if you like) to unlock everything. That nets you, among other things, Corel Painter 2020 and CorelCAD 2019, which are worth over $1,000 by themselves. You also get PaintShop Pro 2020 (an Adobe Photoshop alternative) and a ton of brush packs.
Like I said: Too good to pass up.
Your thoughts?
Pocket Yoga Teacher is free for iPhone and iPad (save $10)
Yoga offers countless health benefits (including weight loss), but obviously we can't go
…