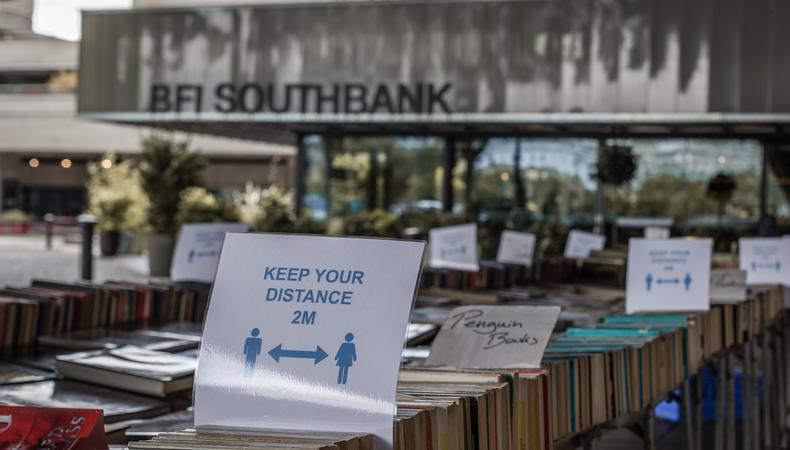 Photo Source: rodwey2004 / Shutterstock.com
Welcome to Behind the Fest, Backstage's questionnaire series with film festival figures looking for that next big festival hit. Featuring behind-the-scenes insight from the organizers and programmers at Sundance, TIFF, Cannes, and more fests from around the globe, these tips might just hold the key to your indie film success story!
The British Film Institute's London Film Festival strives to showcase the best of the best cinema each year, and in spite of changes due to COVID-19, 2020 is no different. "We're looking for that kind of magic in a film," says Senior LFF Programmer Michael Blythe. "You're looking for that film that speaks to you." 
This year's mostly virtual festival takes place Oct. 7–18, 2020 and features films like Francis Lee's "Ammonite," Chloé Zhao's "Nomadland," and from Spike Lee, the HBO concert film "David Byrne's American Utopia."
What to See at the 2020 BFI London Film Festival
Backstage asked Blythe about how the audience-focused 64th BFI London Film Festival is speaking to an even wider audience this year. "The festival has so much packed into its days. You can sleep when they're done," he says.
What is the festival's mission and outlook?
BFI London Film Festival has always been and continues to be an audience festival. Probably the biggest thing we do is to bring the best in contemporary world cinema to audiences across London, and in many ways across the rest of the UK. Particularly this year, we're very much an audience-facing festival. I think that really distinguishes us. We have an industry programme as well, and we spent a lot of work over the last few years really building that industry programme and making sure that the film that is greeting the festival gets seen by UK distributors.
What sorts of films
…