That drawer full of bad headphones and extra power adapters for your phone won't get any more cluttered if you decide to pick up a new iPhone 12. Apple will no longer include those items in the box, part of a redoubled effort to reduce its environmental footprint.
In a segment of its iPhone-centric event today, Apple's Lisa Jackson explained that the company is hoping to have "net zero climate impact" globally by 2030, meaning everything from manufacturing and assembly to packaging and device recycling will be carbon neutral. Achieving that means relying more on solar power and efficient operations, of course, but also reducing waste.
To that end the company will no longer include the familiar white headphones that have come in the box since the early days of the iPhone, nor the standard outlet adapter for the power cable.
"Customers already have over 700 million Lightning headphones, and many customers have moved to a wireless experience," said Jackson. "There are also over 2 billion Apple power adapters out in the world, and that's not counting the billions of third party adapters."
Thankfully there will be a power cable in the box: a standard USB-C to Lightning cable that you can plug into your old wall adapter or a laptop. Well, not the old old ones, but the fairly recent ones. To be honest, you might need a dongle.
The result is not just fewer things in the box, but a smaller actual box, letting the company fit more of them into a pallet. That may sound like a bit of a stretch for effect — "really, you're saving the world by making the box smaller?" — but at the scales Apple operates at, fitting half again as many devices into a shipment means saving thousands of trips. It's
…
Apple is expected to ship new "iPhone 12" models without an AC power adapter, but it could also do the same for previously released devices like the iPhone SE.
The lack of a charging brick in the box is said to be a cost-saving move for this year's iPhone models. Apple also stopped shipping power adapters with the Apple Watch Series 6, citing environmental reasons.
In a tweet on Tuesday, Bloomberg's Mark Gurman suggested that the Cupertino tech giant would also stop shipping charging bricks with previously released iPhone models that "it'll keep selling."
In addition to removing the charging adapter from the newest iPhones today, look for Apple to do the same for the SE and other iPhones it'll keep selling.

— Mark Gurman (@markgurman) October 13, 2020
Although Gurman doesn't specify, his prediction suggests that Apple will — or already has — change the packaging for current iPhone models to reflect the absence of the charging accessory.
The Bloomberg reporter specified that Apple would nix the power adapter for the iPhone SE, as well as other pre-"iPhone 12" models that it'll continue selling as part of its updated lineup. At this point, it isn't clear which current iPhone models will continue to be sold alongside the updated "iPhone 12" lineup besides the iPhone SE.
Additionally, it's unclear if Gurman's prediction is simply a guess or actually based on actual leaked information. Gurman didn't say whether he received the idea from an outside source.
Apple has long been rumored to be pivoting toward wireless charging for its flagship iPhone devices, and analyst Ming-Chi Kuo has forecast that the company could switch to a "completely wireless experience" by 2021. Apple is also rumored to be developing some type of small wireless charging adapter in lieu of AirPower.
…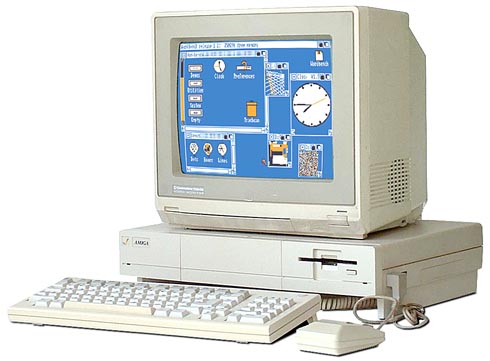 Expertise advancements are sometimes quantified and recognized by the terminology "era." Every year, the product development course of improves, that is deemed a technology. Whereas, the U.S. Nationwide Institute of Requirements and Expertise (NIST) has developed the definition of Cloud Computing as a mannequin for enabling handy, on-demand network entry to a shared pool of configurable computing resources (e.g., networks, servers, storage, purposes, and providers) that may be rapidly provisioned and launched with a minimal administration effort or service provider interplay.
The reminiscence of these computers uses transistors and magnetic tape to retailer information. That which has been termed the multipartite virus are the varieties of computer viruses that are each a file virus and a boot sector virus. It is the best nevertheless there have been some reviews of a bug with it. But seeing as I wipe my Windows XP Web system and restore it onto a new partition once each week so far SlimBrowser has by no means given any issues.
When my Mac slowed down, I checked the Activity Monitor and located an odd process hogging extra real reminiscence than any other program apart from Firefox and the Mac OS X. Subsequent Extract the recordsdata from the Zip to a Listing you title, say SlimBrowser. You possibly can easily unhide files that viruses have hidden.
FORTRAN was written so that more people might begin to program computers easily. He informed me that he is calling from a "Microsoft Technical Windows Support" or one thing like that and advised me that some viruses have been add onto my computer and that it will quickly cause my computer to crash.
A common trick is to covertly set up the software throughout the set up of different software program you need akin to a music or video file sharing …