If you're browsing through Yelp reviews, you might come across a new consumer alert, warning you that a business has been "accused of racist behavior."
"Recently, someone associated with this business was accused of racist behavior, resulting in an influx of people posting their views to this page," the warning says.
There has been a substantial increase in the number of reviews mentioning Black-owned businesses, Yelp said in a news release Thursday. This summer, Yelp saw a 617% rise in such reviews compared with last year.
"While searches for Black-owned businesses surged on Yelp, so did the volume of reviews warning users of racist behavior at businesses," the company said.
In the interest of the company's "zero tolerance policy to racism," it will now place a consumer alert on a business's page "to caution people about businesses that may be associated with overtly racist actions."
Yelp already placed warnings called "Public Attention Alerts" on business pages that got reviews accusing them of racism based on news reports or social media.
The number of reviews based on news reports has increased 133% in 2020. Yelp placed more than 450 Public Attention Alerts on pages "that were either accused of, or the target of, racist behavior related to the Black Lives Matter movement."
"Now, when a business gains public attention for reports of racist conduct, such as using racist language or symbols, Yelp will place a new Business Accused of Racist Behavior Alert on their Yelp page to inform users, along with a link to a news article where they can learn more about the incident," Yelp said.
When an alert is placed on a
…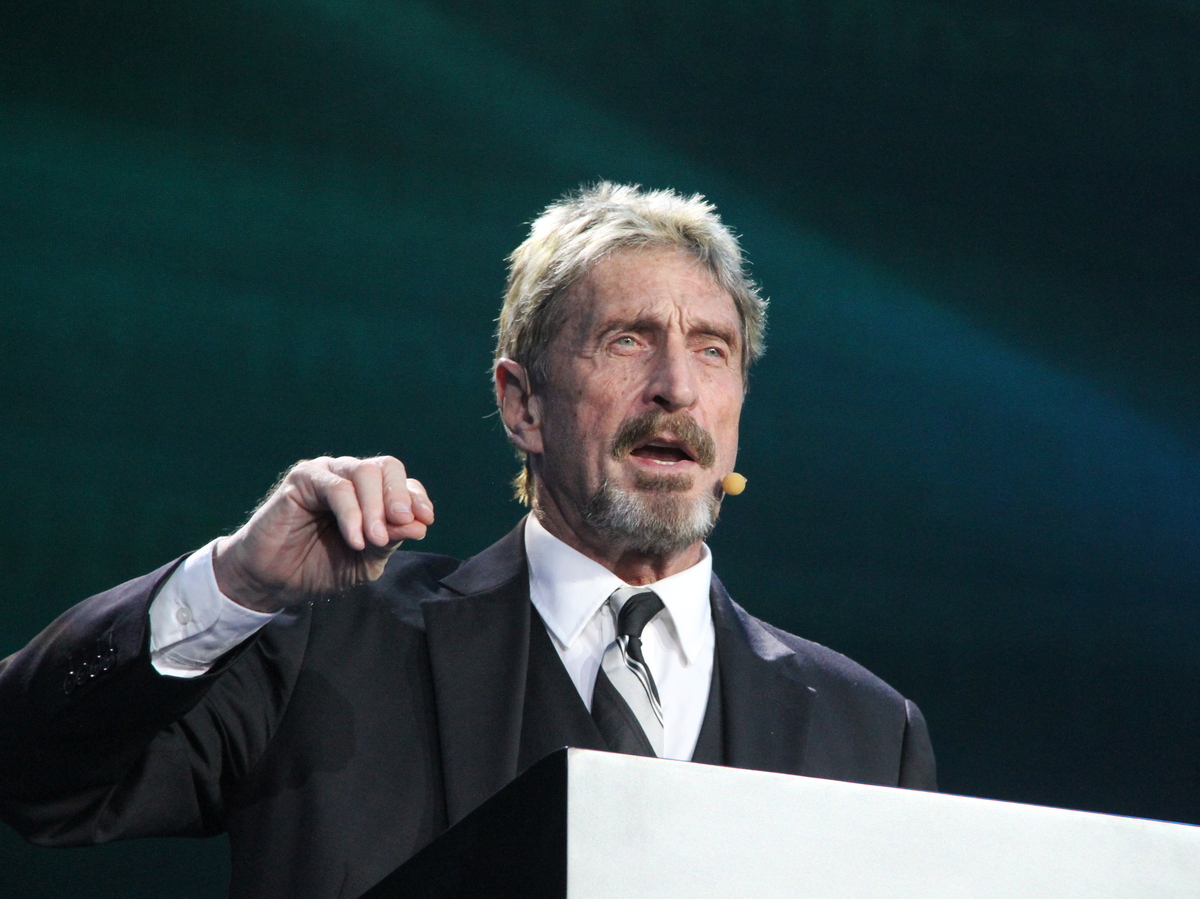 Visual China Group via Getty Images
Computer antivirus pioneer John McAfee tweeted last year that he hadn't filed a tax return in eight years.
It was OK, he explained. He was "done making money." His "net income is negative."
"Taxation is illegal," he said.
Now McAfee has been arrested in Spain on tax evasion charges. The U.S. Justice Department has accused him of failing to file tax returns from 2014 to 2018 despite making millions, according to an indictment unsealed on Monday.
He allegedly made money from "promoting crypto-currencies, consulting work, speaking engagements and selling the rights to his life story for a documentary." His extradition to the U.S. is pending, according to the Justice Department.
Prosecutors said he evaded taxes by directing his income to be paid into bank accounts and cryptocurrency exchange accounts set up in others' names, according to the indictment. He also allegedly concealed assets, including real property, a vehicle and a yacht, by putting them in other people's names.
I have not filed a tax return for 8 years. Why? 1: taxation is illegal. 2: I paid tens of millions already and received Jack Shit in services. 3. I'm done making money. I live off of cash from McAfee Inc. My net income is negative. But i am a prime target for the IRS. Here I am.

— John McAfee (@officialmcafee) January 3, 2019
He could face up to 30 years in prison and $1.75
…
Apple is suing a Canadian recycling company that it says resold upward of 100,000 iPhones, iPads, and Apple Watches instead of breaking them down.
The recycling company says that theft of the devices was carried out by three "rogue" employees and that it wasn't aware of it.
Apple is unconvinced by the defense, arguing in its suit that "GEEP's officers and directors knew or ought to have known about the scheme."
Visit Business Insider's homepage for more stories.
Apple is suing a Canadian recycling company that it accuses of reselling upward of 100,000 iPhones, iPads, and Apple watches.
The suit, reported by The Logic on Wednesday, was filed in January against the Ontario-based recycling firm Global Electric Electronic Processing, which Apple contracted in 2014 to break down its products. 
Apple noticed the missing devices after an audit of a warehouse indicated devices were being taken to parts of the building not covered by CCTV. Apple ran a check on the serial numbers of all the devices it sent to GEEP and found roughly 18% were still active on carrier networks.
Apple said in the suit that it sent more than 530,000 iPhones, 25,000 iPads, and 19,200 Apple Watches to GEEP from 2015 and 2017 to be broken down. Apple said not all of its devices connected to carrier networks and so the real figure of resold devices was likely to be higher.
The tech giant is suing GEEP for 31 million Canadian dollars, or $23 million, plus any money it made from reselling devices.
"Products sent for recycling are no longer adequate to sell to consumers, and if they are rebuilt with counterfeit parts, they could cause serious safety issues, including electrical or battery defects," an Apple representative told The Verge. Apple also recuperates some materials like cobalt from recycling
…