Memes of Democratic Senator Kamala Harris flooded the internet during the Wednesday night vice presidential debate as social media users posted humorous images and videos that highlighted her opposition to Republican Vice President Mike Pence.
One of the earliest memes posted during the debate was from the Republican-led political action committee, The Lincoln Project, focusing on Harris' face as she listened to Pence speak.
One of the most viral memes came from American activist Jamira Burley, who seemed to strike a nerve about men condescending to women.
Another meme from American commentator and editor of PC Magazine, Lance Ulanoff, highlighted comedian Maya Rudolph's depiction of Harris on the long-running comedy sketch show Saturday Night Live.
Washinton Post contributor Jonathan Capehart succinctly summarized Harris' sentiments in the debate by showing an animated GIF of the vice-presidential nominee.
Before the debate, late-night talk show host Jimmy Kimmel poked fun at the plexiglass divider between Harris and Pence, meant to serve as protection against possible COVID-19 transmission, by comparing it to the protective glass between FBI Agent Clarissa Starling and cannibal Hannibal Lector in the 1991 film The Silence of the Lambs.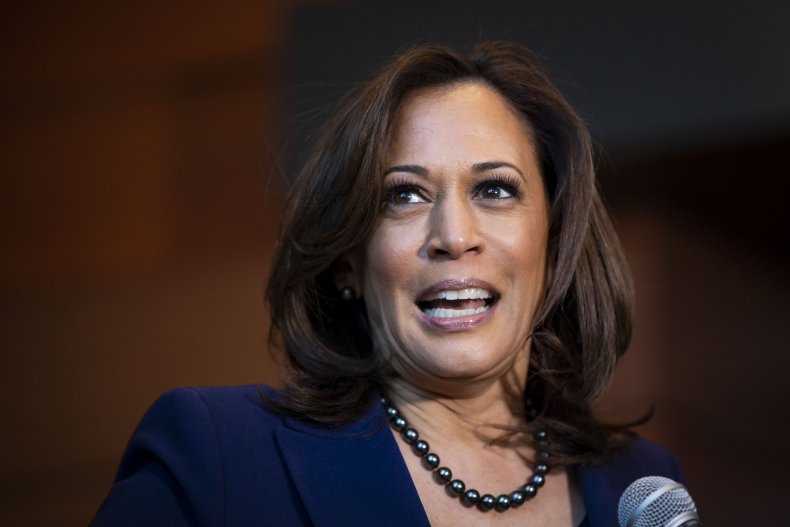 Josh Marshall, a contributor of Talking Points Memo, posted a video of a boxing match as an "infographic" of Harris' treatment of Republican President Donald Trump during the debate.
Artist Aman Chaudhary depicted Pence as a literal gaslight as a way to accuse him of "gaslighting,"a term for manipulating someone into questioning their own sanity. The Trump administration has often been accused of gaslighting Americans by getting them to doubt news and scientific reports.
This is a breaking news story and will be updated as more information becomes available.