In this fast-paced digital world, programming or coding literacy is no longer limited to the bespectacled denizens of Silicon Valley. Basic coding knowledge is not only preferred but also expected for most jobs — whether it's programming or PR.
Moreover, the demand for competent programmers is at an all-time high right now. According to the U.S. Bureau of Labor Statistics, the employment of software developers is projected to grow 22% from 2019 to 2029, much faster than the average for all other occupations. This has created the need for learning platforms that can help Americans stay ahead of the curve and get the skills they need for the jobs of the future.
Udacity is an online education platform that offers real, project-based learning for higher-paying, in-demand tech skills such as programming. With them, learners have access to expert mentors, supportive project reviews, exclusive hiring partners, and an outstanding peer community dedicated to learning and excelling in their careers.
Which Programming Language Should You Study?
The first step is to consider what you wish to accomplish from learning to program. Is it to understand data science, and how to mine and extract knowledge? Do you want to write simple yet high-performing code for websites and digital marketplaces? Or are you interested in building interactive mobile applications?
Where you study will also be just as crucial, as not all programming schools offer the same depth, scope, and caliber of learning. It would be best to choose an educational provider that has learning programs built and recognized by leading global tech companies like Google, IBM, and Amazon because they have an exceptional track record to show for.
If you are still in the process of deciding which programming course to take, here are five of the most popular programming languages with high demand in the job market.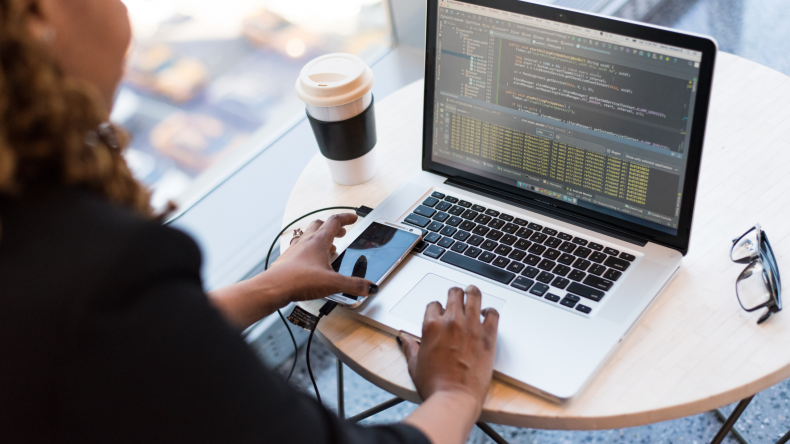 1. SQL
SQL is a mainstream programming language that can effectively manage and process massive amounts of data, living up to its name "Structured Query Language." SQL has enabled users to store and manage information in a clean and intelligent manner, making it the core language for Big Data mining, analysis, and manipulation. Now, more than ever, businesses and organizations are putting a premium on valuable data to streamline and improve their processes and become more informed and strategic in expanding their operations.
If you wish to become a master in data science and guide organizations in making crucial insight-driven strategies, we encourage you to find out more about Udacity's Learn SQL program, which guarantees SQL mastery in only two months.
This Nanodegree program will teach you to determine, create, and execute SQL and NoSQL queries that manipulate and dissect large scale datasets.
Estimated Time: 2 months – At 10 hours/week
Course Cost: $399 per month
Pre-requisites: You need a basic understanding of data types (string, integer) and basic computer skills to successfully complete this program.
Course Outcomes:

Leverage the power of SQL commands, functions, and data cleaning methodologies
Join, aggregate, and clean tables
Complete performance tune analysis to provide strategic business recommendations
Apply relational database management techniques to normalize data schemas in order to build the supporting data structures for a social news aggregator.
Special Offer: $678 for 2 months access

(15%

OFF!)
2. Javascript
Just like a cup of freshly brewed Java coffee, the programming language Javascript and its many uses will perk you up. Javascript has been around for quite some time now but it remains to be one of the most popular programming languages because of its credibility and universality, as well as its many real-world uses, such as websites and web-based programs, mobile and smartwatch applications, and even flying robots!
Javascript is the ideal foundation for learning new languages. If you have your heart set on being a savvy web developer and programmer, mastering Javascript can help you build beautiful, highly functional, and interactive websites from scratch, providing for a better user experience.
Want to learn Javascript programming, and work in industries with the fastest-growing salaries? Check out Udacity's Intermediate Javascript Program, and see how you can be a true master of the Web.
Estimated Time: 3 Months – At 10 hours/week
Course Cost: $399 per month
Pre-requisites: You need basic Javascript knowledge and experience to successfully complete this program.
Course Outcomes:
Prepares students for roles in web development, server-side application development, and desktop development that require a more advanced set of JavaScript skills
The skills required to use JavaScript frameworks like React, Angular, and Vue.
Special Offer: $1017 for 3 months of access

(15%

OFF!)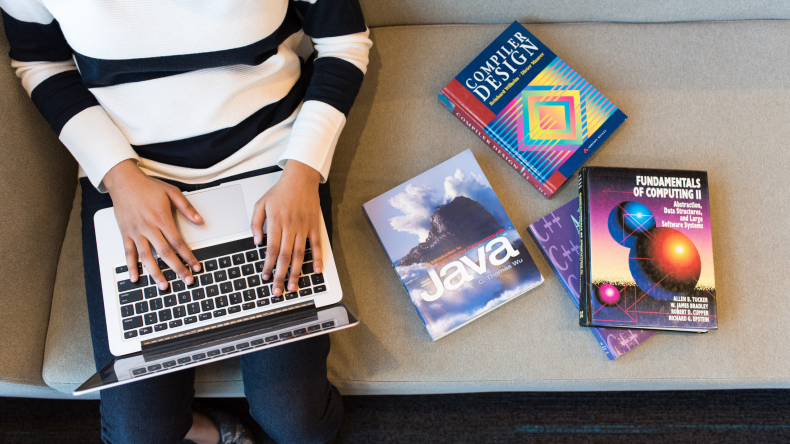 C++ is an extension of the C programming language. It provides for the organization of programs in separate and clearly-defined portions, and the seamless consolidation of these parts to achieve high performance and compatibility with other programming languages. C++ is also considered an extremely portable programming language, making it the language of choice for multi-device, multi-platform application development. As a C++ developer, you have the potential to work on groundbreaking technology like self-driving cars, robotics, and artificial intelligence, as well as exciting entertainment platforms like media platforms and video games.
If these are things you are keen on doing, you should look into Udacity's C++ Nanodegree Program which guarantees that you will be a C++ programming expert in just four months.
Estimated Time: 4 months – At 10 hours/week
Course Cost: $399 per month
Pre-requisites: You need intermediate knowledge and experience of any programming language to successfully complete this program.
Course Outcomes:
Get hands-on experience by coding five real-world projects.
Learn to build a route planner using OpenStreetMap data, write a process monitor for your computer, and implement your own smart pointers.
Showcase all your newfound skills by building a multithreaded traffic simulator and coding your own C++ application.
Special Offer: $1356 for 4 months of access

(15%

OFF!)
4. Python
Named after the British comedy group Monty Python, Python is considered to be one of the most-loved programming languages because it is easy to learn, and is flexible enough to be used on both simple and complex tasks.
Because of its versatility, Python is used practically everywhere, without us noticing it. Automation of movie production, data mining, analysis, and storage for medical research and particle physics, music streaming (Yes, Spotify makes use of Python!), control and monitoring systems of the MeerKat radio telescope, and reportedly, even the central command system of the NASA Robonaut 2, a humanoid robot that was developed primarily for space exploration.
So, if you would like to learn the fundamentals of Artificial Intelligence, Udacity's AI Programming with Python is a great place to start. The program includes real-world projects from industry experts, technical mentor support, a personal career coach, and a flexible learning environment.
Estimated Time: 3 months – At 10 hours/week
Course Cost: $399 per month
Pre-requisites: Basic algebra and programming knowledge
Course Outcomes:
Start coding with Python, drawing upon libraries and automation scripts to solve complex problems quickly.
Learn how to use all the key tools for working with data in Python: Jupyter Notebooks, NumPy, Anaconda, pandas, and Matplotlib.
Learn the foundational linear algebra you need for AI success: vectors, linear transformations, and matrices—as well as the linear algebra behind neural networks.
Learn the foundations of calculus to understand how to train a neural network: plotting, derivatives, the chain rule, and more. See how these mathematical skills visually come to life with a neural network example.
Gain a solid foundation in the hottest fields in AI: neural networks, deep learning, and PyTorch.
Special Offer: $1017 for 3 months of access (15% OFF!)
5. Swift
If you love everything about Apple and iOS, Swift is definitely the programming language for you to learn. Swift is considered to be the leading programming language when it comes to developing and optimizing iOS-based applications, replacing Apple's original development language called Objective-C.
Swift is easy to learn, even for people that do not have any prior coding experience. It also provides a simpler and cleaner way to write code, eliminating the need to manually input namespaces, or delete headers and semicolons. Given this, code is less prone to mistakes and provide iOS programs and application users with better user experience.
With a steadily increasing number of people consuming information and entertainment through their smartphones, it is unsurprising why Swift developers are highly in demand – and well-remunerated. According to compensation and data company Payscale, the average salary of a Swift developer stands at $103,219 annually, and can even go as high as $142,000.
Do you want to be a part of, and contribute to, the vibrant Apple community through your own range of useful iOS applications? Take advantage of Udacity's iOS Developer Nanodegree Program!
Estimated Time: 6 Months – At 10 hours/week
Course Cost: $399 per month
Pre-requisites: No prior knowledge required.
Course Outcomes:
The basics of iOS app development using the Swift programming language and Xcode- Apple's development environment.
Develop your first iOS apps using layouts, views, UIKit, and more.
Build more complex and advanced applications, using networking, and Apple's Grand Central Dispatch and Core Data
Publish your capstone project to the App Store.
Special Offer: $2034 for 6 months of access (15% OFF!)
With the surging demand for competent developers, learning to code is one of the best things you can do for your career right now.
Want to bulk up your resume with skills that the biggest tech companies are looking for?
Visit Udacity Today, and Be One of Their 100,000+ Accomplished Graduates To Date!
We may earn a commission from links on this page, but we only recommend products we back. Newsweek AMPLIFY participates in various affiliate marketing programs, which means we may get paid commissions on editorially chosen products purchased through our links to retailer sites.