According to an NPR poll conducted with Truven Health Analytics, 75% of Americans believe their diets are good, very good, or excellent. This startling perspective is especially intriguing when compared to facts about the American diet, such as the statistics that show more than 80% of Americans don't eat enough fruits and vegetables, and that 36% of adults in the United States are obese.
With all this in mind, it is important to note that a healthy diet doesn't have to be a chore — in fact, a complete overhaul in the way you eat is likely unnecessary. When it comes to healthy eating, small changes really do make a big difference.
Because these small swaps make a big difference over time, it is important to find easy ways to incorporate more produce into your days. One way that's not only easy but also kind of fun? Veggie noodles. And you can make them in no time with the Wolfgang Puck 3-in-1 Electric Power Spiralizer.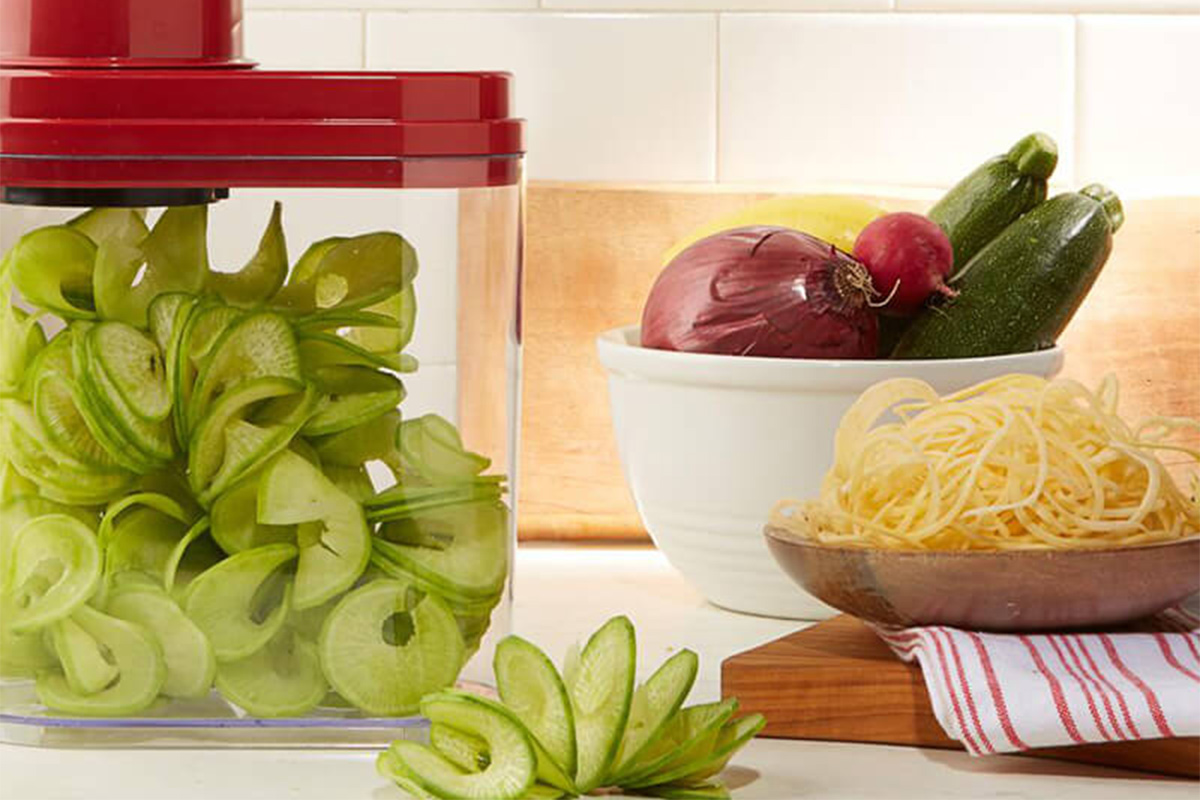 The key to a healthy diet is less about what you eat and more about how much you eat—starting with the importance of filling up on fruits and veggies. When you eat enough produce, you won't have much room left over for the calorically dense foods like cheese, bread, and ice cream.
Zucchini noodles, for example, are incredibly versatile: serve them as the base of your favorite pasta recipe, hide them in a mixture of classic noodles so your kids won't notice, or drizzle them with olive oil and balsamic vinegar for a bright salad that takes practically no time to make.
With Wolfgang Puck's must-have kitchen gadget, you'll look forward to meal prep. It's equipped with three different blades so that you can achieve perfectly spiraled vegetable noodles every time—it even works on a
…