Shares of Apple soared Monday, as investors looked ahead to the company's product launch that's expected to reveal new iPhones.
It marks the biggest gains for the company since July 31, when Apple stock closed up 10.47% due to its blowout third quarter.


© Provided by CNBC
A Chinese customer looks at a phone at the official opening of the new Apple Store in the Sanlitun shopping area on July 17, 2020 in Beijing, China.


Shares of Apple soared 6.35% Monday, as investors looked ahead to the company's product launch that's expected to reveal new iPhones.
It marks the biggest gains for the company since July 31, when Apple stock closed up 10.47% after reporting a blowout quarter.
Apple is expected on Tuesday to reveal the first major redesign of the iPhone's exterior since 2017. The company is also likely to release four separate iPhones at different screen sizes and prices, marking a wider range for the company than typical. It's also expected to release iPhones with 5G cellular network, which promise faster download times.
"We expect this fall's launch to be the most significant iPhone event in years," Morgan Stanley analyst Katy Huberty wrote in a note this week. Huberty is forecasting Apple to ship about 220 million iPhones in its fiscal 2021, which would be up 22% year-over-year, according to the Morgan Stanley model.
Many iPhone owners are also likely due for an upgrade, according to Wedbush Securities.
"With our estimation that 350 million of 950 million iPhones worldwide are currently in the window of an upgrade opportunity, we believe this will translate into an unprecedented upgrade cycle for Cook & Co," the analysts wrote.
Wall Street could also be using history as a gauge ahead of Tuesday's event. Apple stock has a long history of outperforming
…
Live View in Google Maps uses your iPhone's camera and GPS to provide augmented reality directions when you're walking somewhere, and this week Google announced that it's enhancing the feature and making it available in additional transit scenarios.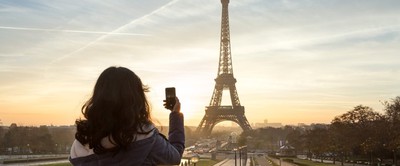 In Live View, arrows, directions, and distance markers are placed right on top of your surroundings to visualize your destination in the real world, and Google will soon bring landmarks to this AR mode, too. From The Keyword blog:
Soon, you'll also be able to see nearby landmarks so you can quickly and easily orient yourself and understand your surroundings. Live View will show you how far away certain landmarks are from you and what direction you need to go to get there. These landmarks can include iconic places, like the Empire State Building in New York and the Pantheon in Rome, and easily recognizable places, like local parks and tourist attractions.
Landmarks will start rolling out soon on iOS in nearly 25 cities, including Amsterdam, Bangkok, Barcelona, Berlin, Budapest, Dubai, Florence, Istanbul, Kuala Lumpur, Kyoto, London, Los Angeles, Madrid, Milan, Munich, New York, Osaka, Paris, Prague, Rome, San Francisco, Sydney, Tokyo, and Vienna.
Live View is accessed from the transit tab in Google Maps, but previously, it would be unavailable if your directions involved a combination of transport types like walking, driving, cycling, and transit.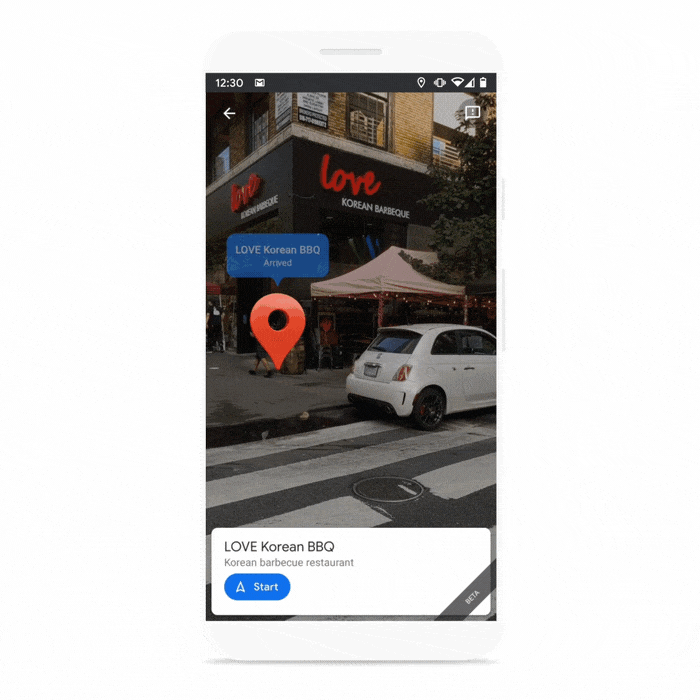 Now though, as long as your transit directions include a walking portion in the journey, you can use Live View to find your way, which should be useful when you exit a transit station and don't know which way to go, for example.
In addition, Google said it will soon expand Live View to Location Sharing, so that when a friend chooses to share their location with you, you can tap their icon and then on
…
Tesla Inc.  (TSLA) – Get Report shares powered higher Thursday following reports that the clean energy carmaker had cut prices for its Model 3 sedan in China and could be ready to publish record third quarter deliveries later this week.
Tesla's China website suggests that starting prices for its popular Model 3, which are now made in its Shanghai factory, have been reduced by 8% to around $36,800 each, while the longer-range version was reduced to around $40,000 each. The new models will also included cheaper lithium iron phosphate batteries, Reuters reported.
Tesla shares were marked 3% higher in pre-market trading Thursday to indicate an opening bell price of $442.20 each, a move that would trim losses since the stock's five-for-1 split on August 31 to around 11.2%.
A report  from the tech-focused 'electrek' news website yesterday also suggested Tesla's third quarter deliveries could come in at a record high later this week, thanks in part to solid China sales which topped the 11,000 mark last month in the world's biggest car market.
Street forecasts suggest Tesla's third quarter deliveries will rise to around 140,000 vehicles, compared to a 90,650 tally for the three months ending in June. That would still leave Tesla needing to shift 166,000 cars — another record — over the final three months of the year to meet its 2020 estimate of 500,000.
JMP Securities analysts Joseph Osha, however, thinks that while Tesla could 'plausibly' reach the Street's consensus of 136,000 deliveries in Q3, he sees "more downside than upside" to the tally, thanks in large part to weakness in Europe and flat growth in the United States.
"None of this is to suggest that TSLA's competitive success is slowing more fundamentally," Osha said in a client note Thursday. "We note that our unit
…