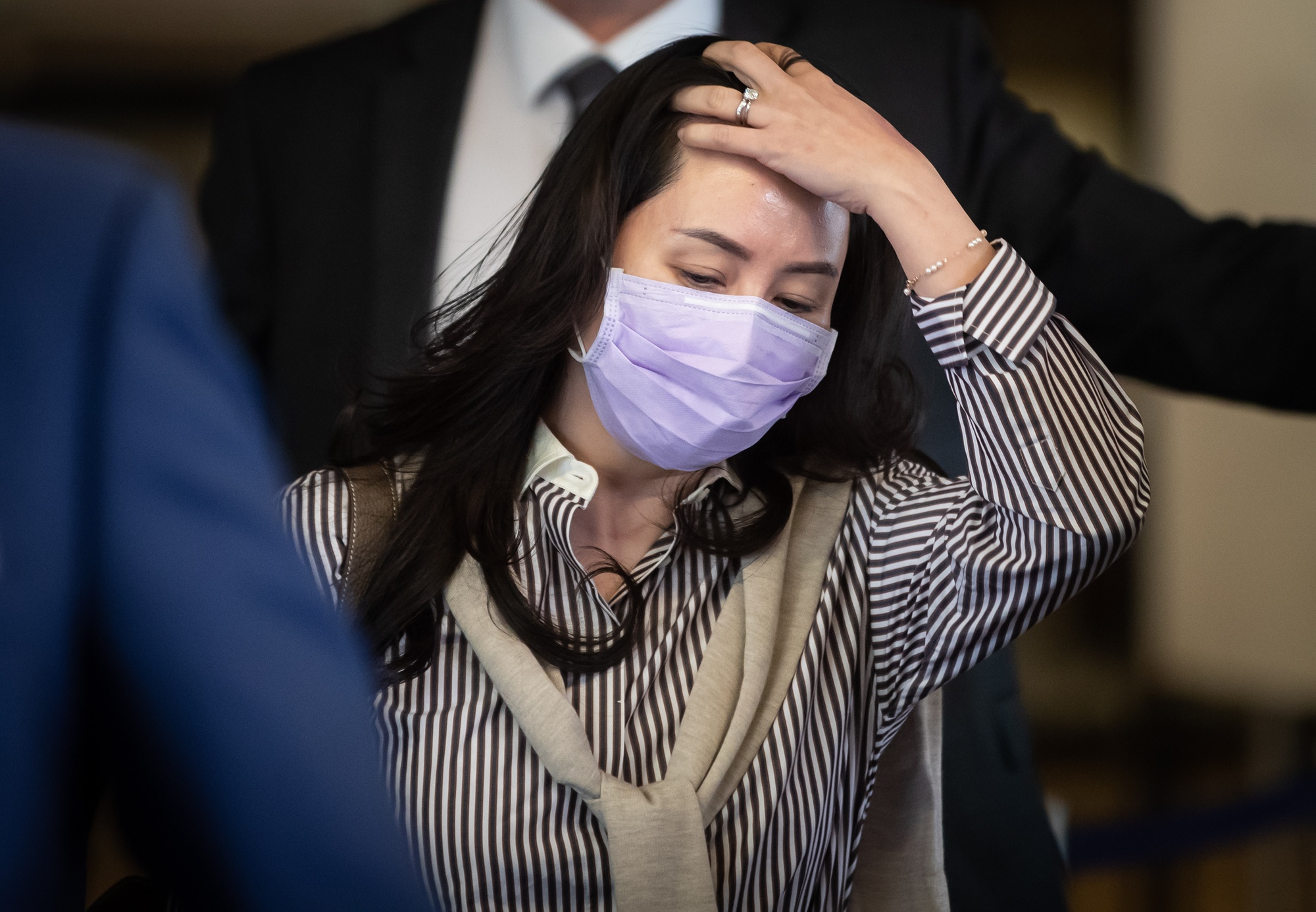 Huawei Technologies Co. Chief Financial Officer Meng Wanzhou failed to convince a Canadian judge to grant her access to confidential documents pertaining to her extradition fight.
Meng has pressed for additional disclosure about the circumstances of her arrest at Vancouver's airport on a U.S. handover request in December 2018. She argues her arrest was unlawful and that her extradition case should be dismissed.
In August, she sought an order from the Supreme Court of British Columbia to force the Canadian government to authorize full access to documents she said had been redacted or withheld arbitrarily. Canada argued that divulging them would violate confidentiality agreements with clients and third parties.
Associate Chief Justice Heather Holmes "upheld a majority of Canada's privilege claims," Canada's Department of Justice said in a statement late Thursday, without providing further details on the ruling. Holmes' decision wasn't immediately available from the courthouse after hours.
It's the latest setback for Meng — eldest daughter of Huawei's billionaire founder Ren Zhengfei — who lives under house arrest at a Vancouver mansion she owns. In May, Meng saw her first shot at release quashed when Holmes ruled that her case met a key test of Canada's extradition law. Three months later, a federal court rejected her bid to access documents withheld on national security grounds.
One of Meng's legal strategies is to show that there was an abuse of process so serious during her arrest that it warrants throwing out her extradition case. She accuses Canadian border agents, police and the U.S. Federal Bureau of Investigation of unlawfully using the pretext of an immigration check to get her to disclose evidence they could use against her. Border agents have
…
As our new era of U.S.-Chinese major power competition accelerates, this week's train wreck of an American presidential debate, followed more dramatically on Friday by President Trump's positive Covid test and hospitalization, contribute both to the perception and reality of Beijing's historic gains.
Chinese officials are unlikely to use this moment of unanticipated U.S. distraction for any sort of dramatic move that might provoke Washington, such as a military move on Taiwan's independence to complement its recent actions to more fully control Hong Kong.
At a minimum, however, Chinese officials will embrace this period as additional, welcome "breathing space" to escalate their ongoing efforts across a range of fronts to build upon their momentum – from tightening party control on the Chinese private sector, to the accelerated development of a digital currency, to closing remaining technology gaps with the United States.  
Recent events have also contributed to Chinese confidence that their single-party, autocratic system – for all its failings and inefficiencies – is better designed to provide public needs and political stability than the disorder of American and Western democracy.
Though Chinese officials have been cautious this week in their reactions to both the U.S. debates and President Trump's illness, commentators that typically reflect official views left little doubt that President Xi Jinping regards this past week as a powerfully positive one for the Chinese team.
"Such a chaos at the top of U.S. politics reflects division, anxiety of U.S. society and the accelerating loss of advantages of the U.S. political system," wrote Hu Xijin, editor of the English-language Communist party mouthpiece, the Global Times.
Commenting later in the week on the positive Covid tests in the White House, Hu Xijin underscored a message that's been sent consistently by Chinese officialdom to their global partners that U.S. institutions and leaders
…