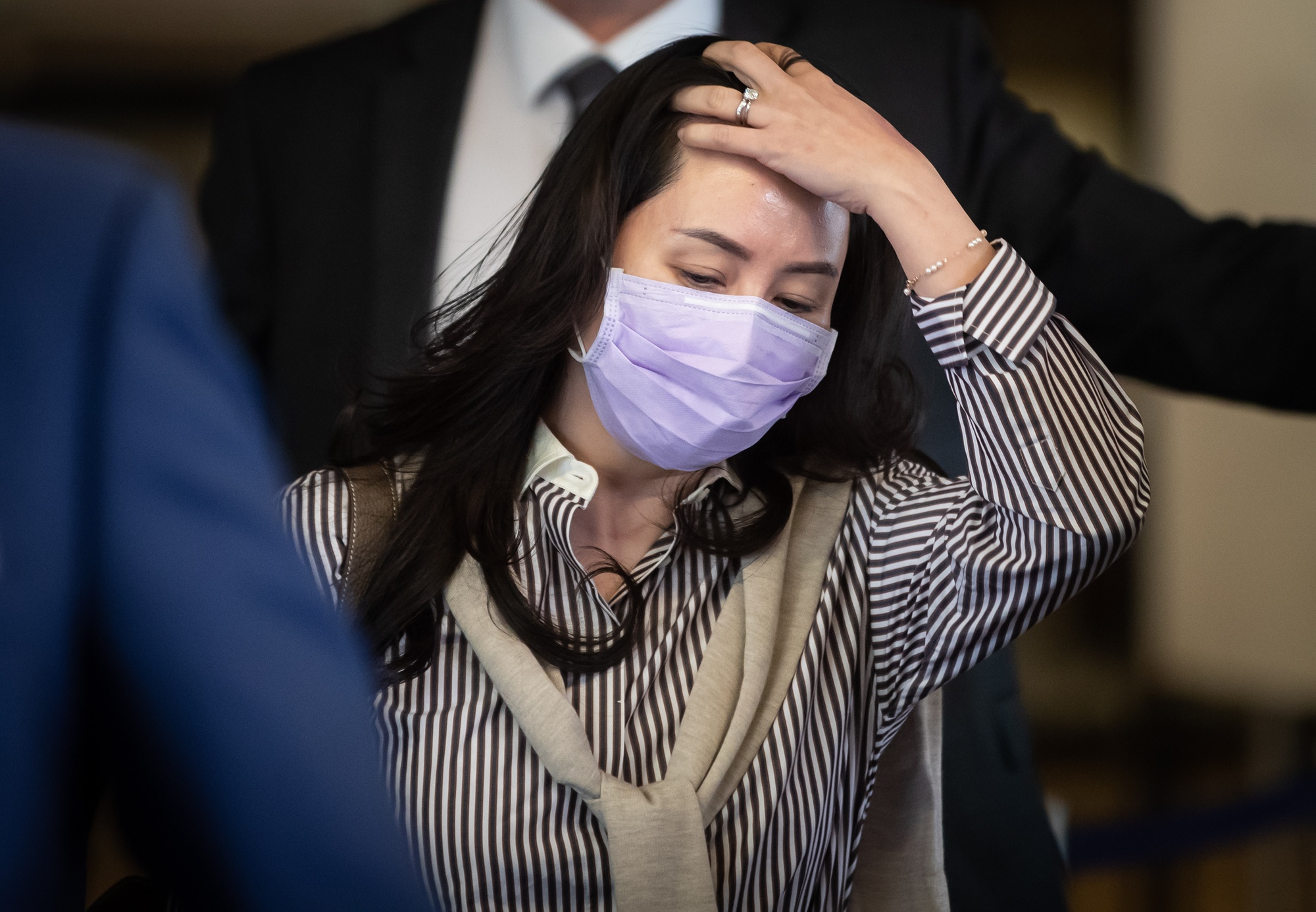 Huawei Technologies Co. Chief Financial Officer Meng Wanzhou failed to convince a Canadian judge to grant her access to confidential documents pertaining to her extradition fight.
Meng has pressed for additional disclosure about the circumstances of her arrest at Vancouver's airport on a U.S. handover request in December 2018. She argues her arrest was unlawful and that her extradition case should be dismissed.
In August, she sought an order from the Supreme Court of British Columbia to force the Canadian government to authorize full access to documents she said had been redacted or withheld arbitrarily. Canada argued that divulging them would violate confidentiality agreements with clients and third parties.
Associate Chief Justice Heather Holmes "upheld a majority of Canada's privilege claims," Canada's Department of Justice said in a statement late Thursday, without providing further details on the ruling. Holmes' decision wasn't immediately available from the courthouse after hours.
It's the latest setback for Meng — eldest daughter of Huawei's billionaire founder Ren Zhengfei — who lives under house arrest at a Vancouver mansion she owns. In May, Meng saw her first shot at release quashed when Holmes ruled that her case met a key test of Canada's extradition law. Three months later, a federal court rejected her bid to access documents withheld on national security grounds.
One of Meng's legal strategies is to show that there was an abuse of process so serious during her arrest that it warrants throwing out her extradition case. She accuses Canadian border agents, police and the U.S. Federal Bureau of Investigation of unlawfully using the pretext of an immigration check to get her to disclose evidence they could use against her. Border agents have
…
John David McAfee, an antivirus software pioneer who fled Belize in 2012 ahead of a murder investigation there, has been arrested in Spain on tax evasion charges, the U.S. Justice Department said on Monday.
Mr. McAfee, 75, is a Silicon Valley legend who earned millions from the computer virus-fighting software company that still bears his surname. In 2012, he disappeared from his home in Belize after the local police sought him for questioning over the death of his neighbor.
He resurfaced in Guatemala City a few weeks later, then largely dropped out of the public eye for years — until 2016, when he attempted to run as a Libertarian candidate for president of the United States.
The Justice Department said on Monday that Mr. McAfee's extradition from Spain to the United States was "pending." It did not provide a timeline, and Mr. McAfee could not immediately be reached for comment on Tuesday.
Prosecutors accused Mr. McAfee of failing to file tax returns from 2014 to 2018, even as he earned millions from "promoting cryptocurrencies, consulting work, speaking engagements, and selling the rights to his life story for a documentary," according to a June indictment in the U.S. court in Tennessee that the Justice Department unsealed on Monday.
The indictment said that Mr. McAfee evaded his tax liability by accepting payments through bank accounts and cryptocurrency exchange accounts that were set up by others. It also said that he tried to dodge the Internal Revenue Service by dealing extensively in cryptocurrency and buying assets — including real estate and a yacht — in other peoples' names.
Each count of tax evasion carries a maximum prison sentence of five years, and each tax evasion count carries a maximum one year sentence.
A separate complaint, filed by the Securities and Exchange Commission on
…